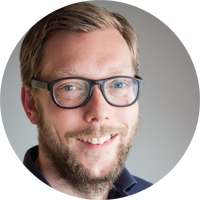 Hotel MSSNGR Announces Integration with hotelkit and Highlights Alpin Resort Sacher in Seefeld, Austria, as a Success Story
3 minutes
Introduction:
Hotel MSSNGR (hotel-mssngr.com) is thrilled to announce its latest integration with hotelkit (hotelkit.net), a leading hotel operations and communication platform. This integration marks an exciting milestone for Hotel MSSNGR, as it further strengthens our commitment to revolutionizing guest communication and enhancing hotel operations. In this article, we will highlight the seamless integration with hotelkit and showcase Alpin Resort Sacher (https://seefeld.sacher.com) in the picturesque town of Seefeld, Austria, and their General Manager, Anton Birnbaum, as an exceptional example of how the integration benefits hotels.
Streamlining Operations and Enhancing Guest Communication:
The integration between Hotel MSSNGR and hotelkit brings a new level of efficiency and effectiveness to hotel operations. By seamlessly connecting the guest communication platform with the comprehensive hotel operations platform, hotels can streamline their daily tasks, improve internal communication, and deliver exceptional guest experiences.
Alpin Resort Sacher in Seefeld, Austria, and Anton Birnbaum's Success Story:
Nestled in the breathtaking scenery of Seefeld, Austria, Alpin Resort Sacher has implemented the integration between Hotel MSSNGR and hotelkit with remarkable results. Under the visionary leadership of General Manager Anton Birnbaum, Alpin Resort Sacher has taken guest communication and operations to new heights.
With the integration, Alpin Resort Sacher benefits from a centralized system that enables seamless communication between staff members and departments. The hotel's team can now efficiently manage guest requests, track progress, and deliver personalized experiences that exceed expectations. Anton Birnbaum emphasizes the positive impact on guest satisfaction, operational efficiency, and employee collaboration since implementing Hotel MSSNGR and hotelkit.
Enhancing the Guest Experience:
The integration empowers Alpin Resort Sacher to create memorable guest experiences by delivering timely and personalized communication. With Hotel MSSNGR's intuitive interface and hotelkit's operational excellence, the hotel effortlessly handles guest requests, provides valuable information, and engages with guests throughout their stay. The combination of these platforms ensures that guests in Seefeld, Austria, feel heard, valued, and delighted throughout their journey, resulting in enhanced loyalty and positive reviews.
Looking Ahead:
Hotel MSSNGR remains committed to innovating and expanding its integration capabilities, collaborating with industry leaders like hotelkit to provide cutting-edge solutions for the hospitality industry. We are excited to see more hotels, like Alpin Resort Sacher in Seefeld, Austria, benefit from this integration and take their guest experiences to the next level.
Conclusion:
The integration between Hotel MSSNGR and hotelkit marks an important step towards optimizing hotel operations and enhancing guest communication. As demonstrated by Alpin Resort Sacher in Seefeld, Austria, and General Manager Anton Birnbaum, hotels can streamline operations, deliver personalized experiences, and exceed guest expectations with this powerful integration. Hotel MSSNGR continues to empower hotels worldwide, enabling them to redefine excellence in hospitality.
Stay tuned for more exciting updates as we push the boundaries of guest communication and operational efficiency!
#HotelMSSNGR #hotelkit #AlpinResortSacher #SeefeldAustria #GuestCommunication #HotelOperations #GuestExperience #HospitalityInnovation
Book a personal demo!
We show you how to find the perfect
communication channels for your hotel
without adding any extra work at all!
Request a demo now!