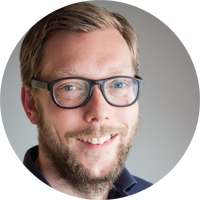 Unlock the Power of Seamless Communication: Elevate Your Hotel Guest Experience with hotel-mssngr.com
3 mins
Are you tired of using outdated communication methods to reach your hotel guests? Do you want to enhance your guests' experience and satisfaction levels? Look no further than hotel-mssngr.com, the ultimate solution for digital guest communication.
Gone are the days of relying solely on phone calls and in-person conversations to communicate with your guests. With hotel-mssngr.com, you can effortlessly send messages, updates, and alerts directly to your guests' mobile devices. This not only saves time and resources but also enables you to provide a seamless and convenient experience for your guests.
But that's not all. With hotel-mssngr.com, you can take your guest experience to the next level by providing personalized recommendations and suggestions based on their interests and preferences. Want to recommend a local restaurant, spa, or attraction? Simply send a message to your guest with all the necessary details and watch as their satisfaction levels soar.
Hotel-mssngr.com also enables you to streamline your operations and improve your staff's efficiency. From housekeeping requests to room service orders, your guests can quickly and easily communicate their needs, ensuring that their requests are fulfilled promptly and accurately.
But perhaps the most significant benefit of hotel-mssngr.com is the ability to gather valuable feedback from your guests in real-time. By simply sending a survey or feedback form, you can gain insights into what your guests love about your hotel, and identify areas for improvement. This not only helps you make informed business decisions but also shows your guests that you value their opinion and are committed to providing the best possible experience.
In conclusion, hotel-mssngr.com is the ultimate solution for enhancing your guests' experience and satisfaction levels. With its user-friendly interface, personalized recommendations, and real-time feedback options, you can take your guest communication to the next level and stand out from the competition. So what are you waiting for? Sign up for hotel-mssngr.com today by dropping a line at sales@hotel-mssngr.com and watch your guests' satisfaction levels soar!
Book a personal demo!
We show you how to find the perfect
communication channels for your hotel
without adding any extra work at all!
Request a demo now!